Grocery shops, supermarkets, and restaurants are flooded with a massive menu of meats available for every taste. There are so many different foods to choose from, all with their unique flavors and textures. It's easy to get caught up in what you know, especially as a consumer.
But what if we told you that there is an option for every type of consumer? What if we told you that by trying something new, you could break out of the routine and embrace change? Yes! The best lamb chops in Amsterdam give you one of the most refined tastes that you could ever ask for.
Lamb is a very versatile meat, it tastes great on its own, but it also mixes well with vegetables and other ingredients such as rice or bread to make a complete meal. The meat can be used to make a large number of great dishes that can be relished on every occasion. Lamb is very tender meat, so it's best enjoyed in whole cuts like roasts and chops. However, the meat from an adult sheep has more flavor, but it's also less tender than lamb. If you enjoy eating whole cuts like roasts and chops, lamb does the trick.
Let's debunk the top 5 reasons you just try lamb chops right away
Powerhouse of iron
Since lamb is red meat, therefore, it contains much more iron than other sources of food. Eating lamb increases the composition of red blood cells and increases the proportion of hemoglobin in the blood system. This can improve circulation throughout your body, allowing for increased nutrient delivery to all parts of your body.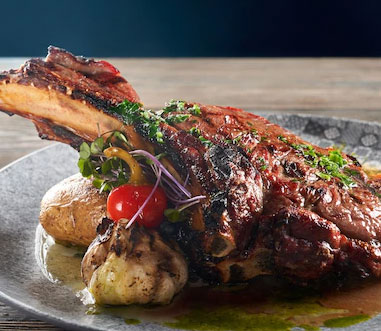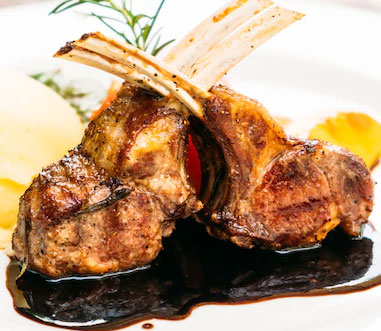 Great source of protein
You can't deny that lamb meat is a great source of protein and can have some amazing health benefits for every body type. It is loaded with proteins to give you a wholesome and filling meal. There are a lot of ways to celebrate and appreciate the awesomeness of lamb meat. Many people who prefer lamb love lamb chops, which are said to be one of the most tender cuts of lamb meat and can be ordered at De Royal Chop House in Amsterdam.
Used to make amazing lamb chops
Nevertheless, lamb meat can be used to make spectacular and delicious lamb chops. When you want to try something ravishing made of lamb meat, try De Royal Hop House, they serve the best lamb chops in Amsterdam. The chefs here make the chops so relishing and serve these with their customized, freshly prepared sauces. Everything about their lamb chops is just so great, you simply cannot miss it.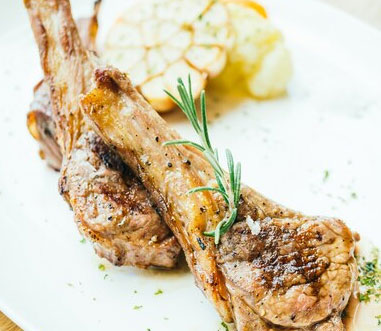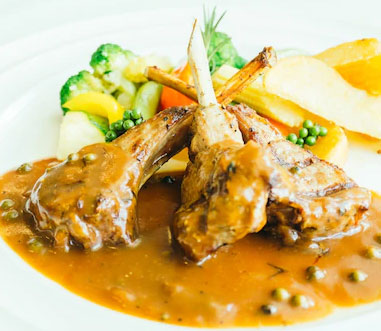 Tender and juicy
You might not be aware that lamb meat gives you the most tender and juicy taste of all meats. Since lamb is a rare selection of meat that is obtained from a young sheep, it is nurtured with the best nutrients and thus gives the best taste with maximum moisture and excellent cuts.
De Royal Chop House – Your place for the finest lamb chops in town
Treat yourself to the best lamb chops in Amsterdam at De Royal Chop House. We offer a rare selection of lamb chops that can be enjoyed at any time such as occasions, casual get-togethers, family dinners, and much more. You can also choose to pair your lamb chops with an opulent selection of wine, among other drinks at the restaurant. We serve bone-in meat chops, cut from the rib of the lamb from New Zealand and served with freshly made peppercorn sauce. Don't miss out on the delectable flavors of the best lamb chops in Amsterdam at our restaurant.
You can find the best lamb chops near me at De Royal Chop House, a popular name in steaks, chops, BBQ, and grills. Visit our restaurant or order online from our website and get exciting deals right away!