The Japanese Wagyu Fillet in Amsterdam is very popular among people who love to cherish the taste of one of the finest fillets in the culinary world. It is a genuine, and pure cattle meat whether black, brown, or shorthorn is used to produce Japanese Wagyu Beef. The type of feed and the amount of time the cattle are grown give the meat its distinctive flavor and richness. The Wagyu fillet is much more tender than the regular fillets.
It might be difficult to picture meat being so delicious that the moment you begin eating it, it melts in your mouth. It will be the softest, juicy, and tastiest steak you have ever had, and the high level of marbling it contains is what makes it such a remarkable cut of meat. The best beef in the world is believed to be Japanese A5 Wagyu, which is cherished for its marbling.
Why is the Japanese Wagyu Fillet in Amsterdam something to look forward to?
The best Japanese Wagyu Fillet in Amsterdam can be widely enjoyed at De Royal Chop House. We serve the amazing taste of Wagyu fillet which can be adored with a fine taste of wine and sides of your choice. The grading of Japanese Wagyu fillet goes beyond the mark.
The finest Japanese Wagyu Fillet is surely guaranteed to be found at De Royal Chop House in Amsterdam. We ensure that it will be of the highest quality, graded from 1 to 5, and meet A-grade criteria. Five is the most preferred, with one being the least.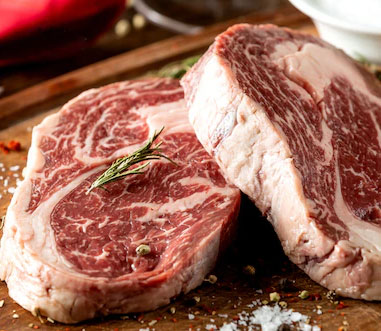 A little trivia
Japanese beef is the direct translation of the term "wagyu," a sort of premium beef. Today, excellent restaurants all around the world serve Wagyu beef. Because of its remarkable marbling, greater softness, and exquisite flavor, wagyu is the premium cut of beef.
The Japanese Wagyu Fillet in Amsterdam is considered to be the most well-liked meat in Amsterdam. It is juicy, rich, and tasty. A particular breed of Japanese cow with a certain genetic tendency is referred to as Wagyu in some upscale eateries. They do this by storing fat inside their muscles, which causes the marbling of fat within the muscular tissue. The secret to Wagyu beef is its marbling, which accounts for how quickly a piece of it nearly melts in your mouth.
Not only this, but with the Japanese Wagyu Fillet at De Royal Chop House, you get many health benefits as well. We make sure that we offer the most premium quality fillets at our restaurant.
Let's look at major reasons why the Japanese Wagyu Fillet is so exclusive-
Japanese Wagyu Fillet in Amsterdam is renowned for its flavor and tenderness as well as for its excellent health properties. Wagyu beef has a higher ratio of mono-saturated to saturated fat than regular beef, according to several health experts. It helps to maintain the cholesterol levels in your body.
It is known for its unmatched flavor, strong aroma, and tenderness.
The beef melts in your mouth are nothing, and has a rich, buttery taste, unlike any other beef you will ever have.
This variety of beef has many health properties as well including controlling cholesterol.
What does the best Japanese Wagyu Fillet in Amsterdam taste like?
Japanese Wagyu beef is regarded as being buttery, melt-in-your-mouth tender, rich, and juicy. The beef flavor differs from anything you have ever tasted, even with the most expensive tomahawk or T-bone steak. It has the texture of a well-cooked pork belly.
The best Japanese Wagyu Beef in Amsterdam can be ordered at De Royal Chop House. Our chefs make sure to cook the meat with all the fresh ingredients and grill it until it oozes all the subtle flavors. This type of beef is also popular due to its richness and tenderness. When eaten with other flavors to create balance and accentuate the richness of the beef, wagyu like this is ideal when enjoyed on occasions.
Try pairing the meat with ingredients such as in-house sauces, grilled veggies, salt & pepper, spice, garlic, and the goodness of olive oil. You can also pair it up with some steamed rice as well.
Order delicious Japanese Wagyu Beef in Amsterdam from us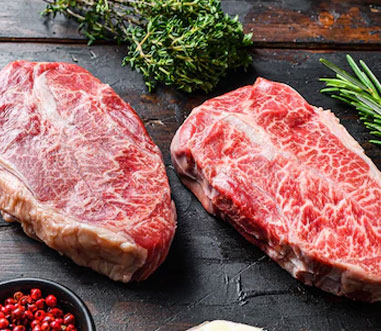 De Royal Chop House, a well-known name in steaks, chops, BBQ, and grills, is the ultimate place where you can discover the best Wagyu Beef in the city. Indulge yourself in some of Amsterdam's best Japanese Wagyu beef. We provide a unique variety of beef fillets, lamb chops, fish, and steaks that may be enjoyed at any time, including special occasions, informal gatherings, family dinners, and more.
The restaurant offers a lavish range of wine, among other beverages, to go with your meat. We provide top-notch beef fillets with bone-in meat chops that are served with freshly produced peppercorn sauce. Don't miss the delicious flavors of our restaurant's premium beef in Amsterdam.